Article originally posted on www.erieinsurance.com

(opens in new tab)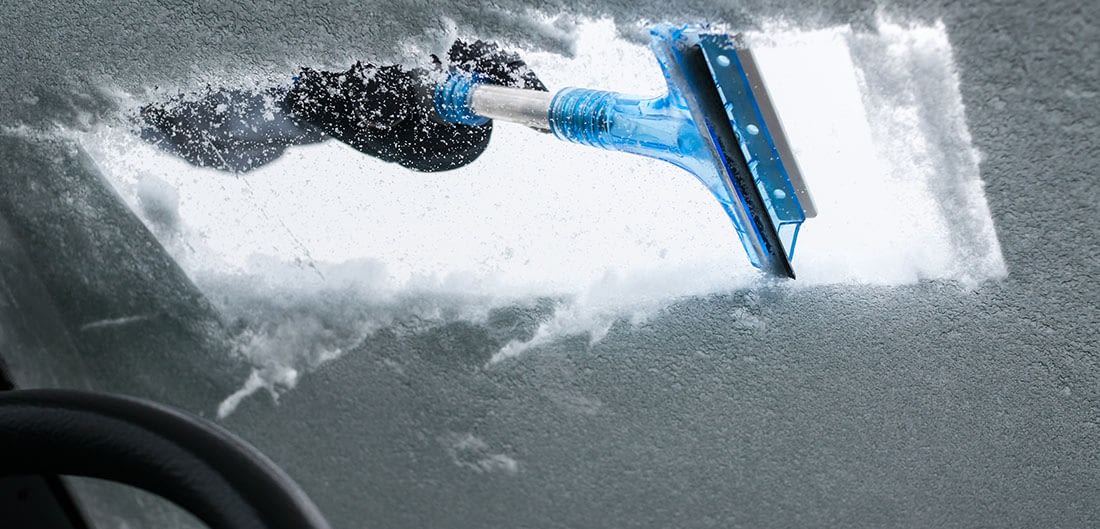 Diversity & Inclusion at ERIE
Treating others with dignity and respect has been at the heart of ERIE's values for nearly a century, and Diversity, Equity & Inclusion (DE&I) has been a formal department at ERIE for more than a decade. While our eight employee affinity networks provide a platform for employees to celebrate and educate one another, other programs like our DE&I Awareness training, Employee Resource Groups and DE&I Leadership Council allow us to ensure and protect an even more inclusive workplace.
Learn more about ERIE's DE&I team and programs or join our team and help contribute to making ERIE a great place to work.
We get it: Winter driving is the worst. You have to wake up earlier since driving anywhere takes so much longer, watch out for black ice, do battle against road salt…
While you probably know the basics of winter driving, you might not always sweep the snow off your car. But you really should.
For starters, it helps keep you and every other driver safer on the road. If that's not enough of an incentive, in some states it's against the law to leave snow and ice on your car while driving.
Vehicle Snow Removal Laws
Snow and ice flying from vehicles can endanger drivers and pedestrians. This has prompted several states to pass snow removal laws. Just a few include:
Pennsylvania: Drivers must make a "reasonable effort" to clear ice and snow from their vehicle, including the hood, trunk and roof, within 24 hours of snow fall stopping. Anyone found violating "Christine's Law" can be fined $50; if ice or snow flies off and causes injury, the driver can be fined up to $1,500.
New York: While a specific law was never voted on, New York's Vehicle and Traffic Laws prohibit operation of a motor vehicle with an obstructed view. License plates and illumination from head and taillights must also be visible.
Wisconsin: Drivers must make sure that their windshield, side windows and rear window are clear of ice and snow. Vehicles without "reasonably clean" windows can be fined $175.
How to Correctly Get the Snow and Ice Off Your Car
When you're brushing off your car, make sure you clear as much snow and ice as you reasonably can. Make sure you clear:
Roof: Snow and ice flying off your car's roof can cause accidents and even fatalities. Do yourself and other drivers a favor and take the extra minute to completely clear off the roof.
Windshield and rear window: Clearing both (not just the windshield) increases your visibility. Be sure to break up snow and ice buildup around your windshield wipers and washer fluid nozzles, too.
Side windows and side view mirrors: Removing snow from these areas can be just as important as removing it from your windshields since this will enable you to have clear vision to traffic both from the side and rear.
Head and taillights: Uncovering your headlights and taillights will help other drivers see you—and that's especially important in poor winter weather conditions.
License plate: It's often against the law in many states to have your license plate obstructed in any way. (Plus, it literally takes just one swipe to clear it.)
Hacks for Cleaning Off the Ice and Snow
The good news is that the job can be made easier by following a few simple tips.
Using your defrosters. Turn on your front and rear defrosters as soon as you start clearing. If you have a push start, now is the time to take advantage of it. Depending on the weather conditions, it's possible for your entire windshield to become foggy in a matter of seconds. That's why it's important to learn how to defog your windshield – and fast. And with the warm air flowing in the inside of your vehicle, it will help to melt the snow and ice faster.
Give yourself time. Depending on how long your car has been sitting, or how much snow or ice is piled on the windshield – clearing it off can take some time. If it's a real tough job, you may need a break or two after scraping away at ice for a long stretch of time. Make sure you leave ample time to clear your car before you have to drive your vehicle.
Watch those wipers. Don't pull on frozen windshield wipers! This could ruin them. Instead, use an ice scraper to chip away at the ice and give the car defroster time to do its job. Of course, there is the long topic of debate on leaving your wipers up or down. Check out more on that topic from one of our material damage claims quality control managers.
Avoid hot water. Pouring hot water on ice-cold glass can cause the glass to break. (Plus, the puddle it leaves behind can cause someone to slip and fall.)
Use a proper snow brush. Shovels and other brushes not marketed for safe use on cars can leave behind scratches. Whether you prefer a foam brush, or an extended reach brush,here's a guide to help you find the best snow brush to fit your needs.
Start from the top. Clear snow off of the roof of the car first and work your way down: clearing the top part of the car later could undo the work you did on the bottom half. Make sure you don't neglect the roof. It helps keep you and other drivers safer on the road.
Consider using a deicing spray. Save yourself some time by spraying a thin sheet of deicer over all windows of your vehicle. Commercial-grade sprays can make the job faster and easier. You can even make a simple homemade spray with a mixture of water and isopropyl alcohol.
Of course, the best way to deal with winter is to park your car in a garage or carport if you can.
If that's not possible, try taking these steps beforehand to shorten the process and make it easier on yourself.
Put plastic bags over your mirrors. Grab a couple rubber bands to help secure them into place.
Spray a little cooking oil on rubber seals. This will help prevent them from sealing doors shut.
Cover your windshield with a piece of cardboard, towel or folded sheet. This can help prevent ice from forming in the first place.
Face your car east when you park at night. The rising sun can help get a jump start on melting the snow and ice.
The Best Winter Protection for Your Car
Another way to protect your car this winter is by having the right auto insurance. An Erie Insurance Agent in your community can help you get the right coverage—at the right price—and get you a quote.
ERIE® insurance products and services are provided by one or more of the following insurers: Erie Insurance Exchange, Erie Insurance Company, Erie Insurance Property & Casualty Company, Flagship City Insurance Company and Erie Family Life Insurance Company (home offices: Erie, Pennsylvania) or Erie Insurance Company of New York (home office: Rochester, New York). The companies within the Erie Insurance Group are not licensed to operate in all states. Refer to the company licensure and states of operation information.
The insurance products and rates, if applicable, described in this blog are in effect as of July 2022 and may be changed at any time.
Insurance products are subject to terms, conditions and exclusions not described in this blog. The policy contains the specific details of the coverages, terms, conditions and exclusions.
The insurance products and services described in this blog are not offered in all states. ERIE life insurance and annuity products are not available in New York. ERIE Medicare supplement products are not available in the District of Columbia or New York. ERIE long term care products are not available in the District of Columbia and New York.
Eligibility will be determined at the time of application based upon applicable underwriting guidelines and rules in effect at that time.
Your ERIE agent can offer you practical guidance and answer questions you may have before you buy.


A better insurance experience starts with ERIE.
Haven't heard of us? Erie Insurance started with humble beginnings in 1925 with a mission to emphasize customer service above all else. Though we've grown to reach the Fortune 500 list, we still haven't lost the human touch.
Contact Greater Choice Insurance today to experience the ERIE difference for yourself.
Filed Under: Car Sense
|
Tagged With: Auto Insurance