Article originally posted on www.insuranceneighbor.com

(opens in new tab)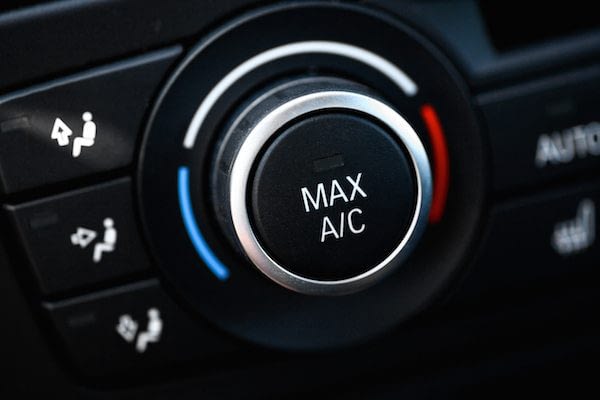 Driving a car with no A/C can be miserable during the hot summer months, particularly during a heatwave. As important as it is to your comfort and that of your passengers, automotive air conditioning can be expensive to repair or replace when it breaks down or malfunctions.
In many cases, when the A/C malfunctions it is considered normal wear-and-tear and not covered by auto insurance policies. However, there are certain situations in which insurance coverage may be available for air conditioning damage.
Mechanical Breakdown Insurance
This coverage option is available when you buy a new car. It works in a similar manner as a warranty or extended warranty, although it covers repairs outside the scope of a warranty. The air conditioning system is a mechanical component of the vehicle. Although wear-and-tear in the air conditioning system is not covered by mechanical breakdown insurance, it is likely that manufacturer defects would be covered.
Comprehensive Coverage for A/C Damage
Comprehensive coverage applies to losses other than those incurred in an accident or collision. It covers situations such as theft, vandalism, fire, and floods. If your air conditioning system has been damaged or destroyed as a result of a fire or another event covered under your comprehensive auto insurance, repairs to your A/C may well be covered.
Coverage for Air Conditioning Damage in an Accident
Auto accidents can happen in any number of ways and cause a wide variety of damage to the vehicles involved. Like other mechanical components of an automobile, the air conditioning system can be severely damaged in a collision.
When A/C damage is caused by an accident, it may be possible to file a claim to cover the cost of repairs. The types of auto insurance that cover vehicle damage resulting from an accident include collision, liability, and uninsured/underinsured motorist coverage.
Liability claims are filed against the driver who caused the accident. If collision or uninsured/underinsured motorist coverage is used, you will file a claim with your own insurance company, in which case there is typically a deductible. If the accident has caused significant damage to your auto A/C exceeding the deductible, it may be well worth filing a claim.
Review Auto Insurance Coverage with Your Insurance Agent
We carry auto insurance to protect ourselves against liability, injuries, and property damage to our vehicles. To ensure you have the adequate coverage for all possible types of losses, it is important to discuss your auto insurance policy with an experienced agent.
Our local agency will be happy to review your auto insurance policy with you. We can help ensure that you have the coverage and policy limits to provide the comprehensive protection you need.
Many different factors affect auto insurance premiums, including age, gender, profession, marital status, location, vehicle age and size, and your driving record. Our agent can help you find the auto insurance coverage you need at the lowest available rates.
Filed Under: Personal Insurance
|
Tagged With: Auto Insurance, Car Insurance